Social Dancing Crash Course
Ballroom dancing for absolute beginners. See Videos here
Learn how to confidently dance with your partner at weddings, parties and social events in just 1.5 hours!
Find out more information about this course: Social Dancing Course
Learn easy dance moves for any occasion
Instead of learning complicated routines, you will learn "simple" and "natural" Ballroom dance moves that you can do at weddings, parties and other social events. You will learn simple, impressive dance moves that you can master easily.
Smoothly dance with any partner
Imagine dancing the night away with your partner around the room. You will be able to confidently lead and follow your partner after watching just a few minutes of our video lessons. Prepare for a night of fun!
Dance to any music with 3 Ballroom dances
Learn the basics of 3 of the most popular Ballroom dances: Waltz, Rumba and Swing. These dances fit 95% of the songs you will hear in social dance events.
Learn at your own pace from home
You can watch our videos at anytime from any location as often as you like. Don't remember a move? No problem, you can always come back to it and watch it again when it's convenient for you. Stream online and download them.
Imagine if you can:
Enjoy a fun date night with your significant other
Dance with ease at any party or wedding
Dance to all your favorite tunes (Including oldies and modern songs)
Lead & Follow your partner with ease
Improve your body coordination, flexibilty and balance
Get in shape and tone your body while having fun
Improve your musicality and rhythm
Confidently ask anyone to dance
Stop thinking about the steps and just enjoy moving to music
"Just exactly the info we needed. We start out watching one of your videos then practice in front of the PC. We can go back easily and re-watch our parts. When we think we have it we head to the living room and add music. Today we were dancing the rumba and my wife had a huge grin. We are proceeding at our own pace and have your great videos to help us when we have questions. It has been a great first 9 days as your customers.
Keep up the good work."
– Submitted by Frank Knight
Introducing the Social Dancing system…
Master the basics of 3 popular partner dances with HD videos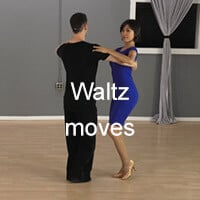 Learn To Waltz
The Waltz is a very smooth Ballroom dance full of elegance. This dance originated in Vienna, where many balls were held. You will learn how to gracefully dance around the room with the Waltz.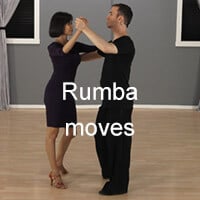 Learn To Rumba
This passionate Ballroom dance is often described as the "dance of love". Dancers love this dance because it's slow rhythm allows for full expression with lots of arm styling and body movement. Our videos will show how to look good in the Rumba.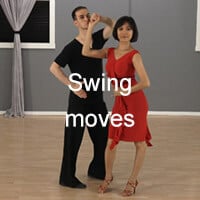 Learn To Swing
East Coast Swing was derived from the original Swing dance: The Lindy Hop. This Ballroom dance is characterized by rocks steps and triple steps. It has a lively, fun and energetic feel to it and is often danced to "rock n roll" music.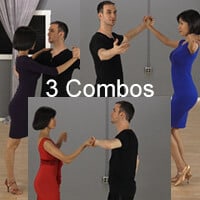 3 Combinations Included
After you've learned all the moves individually we also show you how to combine the moves so you can do them one after the other. You will learn 1 combination for each of the 3 dances so you can use it in your next dance event.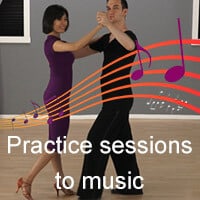 Practice Sessions With Music
After every single move you learn, Kim and Leon (the teachers) do a practice session with you to the music. We even included "counts to the music" so that you can make sure you dance on time with the music.
Step by Step Instruction
We breakdown everything you need to learn in order to dance with confidence. We show you man's steps, lady's steps, give you leading and following tips, and then practice with you to the music. You will be able to execute all the moves in no time!
– Free Sample –
Watch The Full "Waltz Box Step" Lesson
What People Say About This Course:
"I just signed up for your course! After watching a few free videos, I wanted to learn more! I was having so much trouble remember steps in my private lessons. This really helps me being able to see it slowly and repeat it as many times as I need to. Thank you!
– Submitted by Tika Redding
"As a recent beginner, I find the practice sessions to be very helpful. You and Kim are the best dance instructors on the internet. I like the format of the video lessons. My wife and I started dance lessons in August and your site is a great supplement to our weekly lessons. Thanks for providing so much information at a very reasonable price."
– Submitted by Doug Ellenber
"I've just recently signed up and my partner and I are looking forward to honing and increasing our limited dance skills in the months ahead. Your teaching videos instill confidence and self belief and that is where I have been somewhat lacking. Cheers from Down Under."
– Submitted by Kevin Richard
"Usually, people in any field with your level of expertise and accomplishment forget what it's like for those of us who know nothing. But you have that rare gift of knowing how to impart knowledge in a logical, measured way without overwhelming us. I've read a lot of your writing and watched a lot of your own performance dancing online. While you're a masterful dancer, you may be an even better teacher."
– Submitted by Sue Roman
Wait! Order Today And Get These Bonus Tutorials FREE ($20 Value):
How to dip the girl – Video Tutorial
Learn how to dip your partner at any point in any dance. Kim and Leon will teach you how to ease into the dip easily and make it looks effortless. You will also get specific tips that will help you stay balanced. Impress your friends and make her feel special!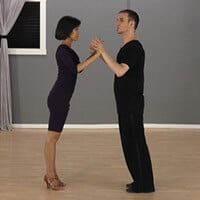 Leading & Following Exercises – Video Tutorial
This tutorial will give you 2 exercises that you can do at home in order to practice your leading and following. Using these simple exercises you will understand how to connect to one another so that you can dance smoothly around the floor.
Includes:

Stream the videos online
You can watch all the video lessons online from anywhere, at anytime 24/7.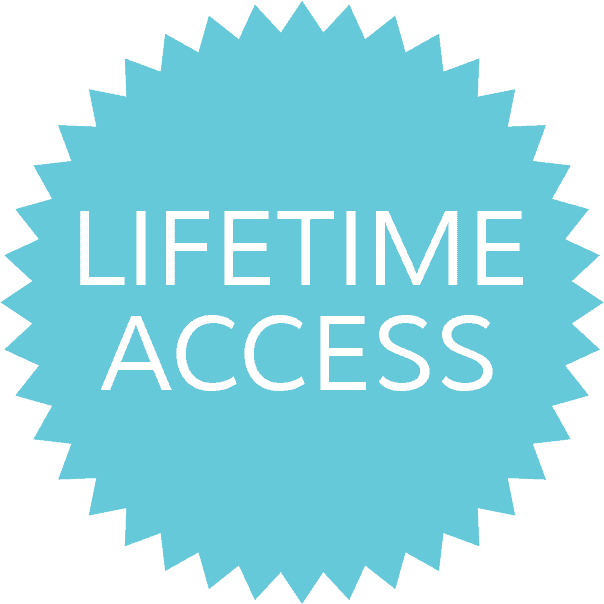 Lifetime Access
You can access these dance lessons forever!

Download the lessons
You can download all the videos to your PC, ipod or ipad and watch them offline.

Compatible with all devices
You can watch the videos on all the popular devices like pc, mac, ipad, iphone or ipod.